Meeting notes. Port of San Francisco: January 25, 2007
I'd been searching for more information about the proposal to develop San Francisco's new (and needed!) cruise ship terminal using the existing terminal at Pier 35 and the overflow terminal at Pier 27 (instead of Piers 30-32) when ... buried there in the midst of it all in the January 2007 Port Authority meeting notes, "Port will fund demolition of P36 in Port's FY 07-08 budget."
No... no... nonononononono....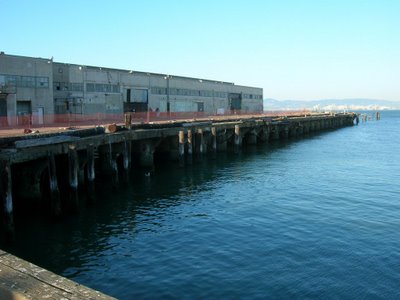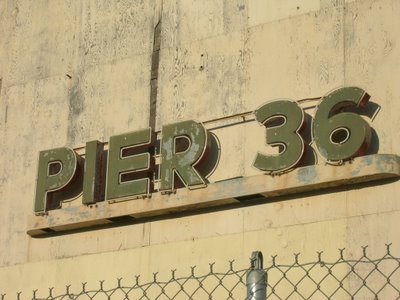 Taken 10 Aug 2006
Funny. We'd been at the
Telegraph Hill Dwellers
meeting on 26 Feb 2007. Monique Moyer, Port Director, was the speaker. I
specifically
asked during the Q&A session what was happening with Pier 36 and she did
not
say they were putting funding to take it down in the next budget.
sigh
I asked her later about it too after the meeting was over and she did
not
say it was a done deal. She said it would cost $5m to demolish Pier 36. She also said that if anyone wanted to refurbish it, they'd have to spend $5m to take it down and then spend whatever it took to rebuild it.
If I could only win the Lotto!