A tradition in Ukraine is that a guy brings a single flower to the girl when he meets her for their first date.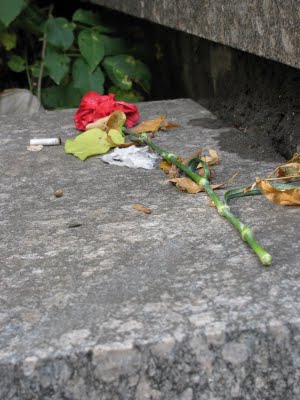 Imagine the story behind this scene I found one morning on a low wall in Kyiv, while we were walking up to the Saint Sophia cathedral from the little apartment we'd rented for a couple nights while we saw the sights.
A wonderful first date? A failure? A memorable evening? A first-and-last date? The start of something wonderful and lasting? A cigarette (or two) was obviously involved.
[19Sep2009]