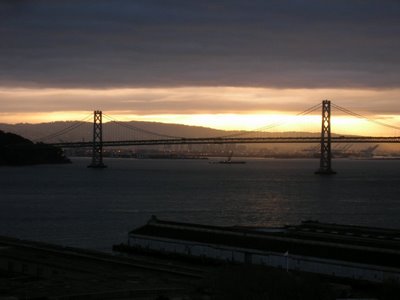 After a few days of clear blue skies and sunshine, the rain returns, or it will sometime later today.
Sunrise. 6:20 a.m.
Here in sunny California you'll hear a lot of complaints about the rain interfering with plans. Lighten up. We need the water.
We have rain off and on (and snow at the higher elevations) from about October/November through March/April followed by five or six months of straight, uninterrupted sunshine. What's to complain?
All those "gosh, I wish it weren't raining" gripes? I always had my suspicions that our long drought was caused by the negative vibes from a massive mental "gosh I wish it weren't raining" mindset.
*"Raindrops Keep Falling On My Head" - Lyrics by Hal David. Music by Burt Bacharach