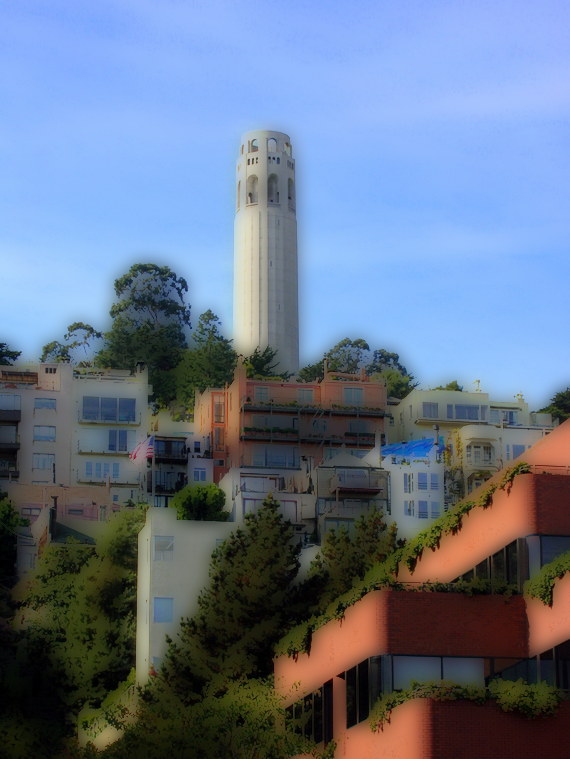 Remember this pic? You should. It's the one from up in the upperleft corner there, only larger and cartoonized. (Click on it and you'll see it even larger.)
(Man, I love the cartoon effect at
pikifx
.)
("Obviously, Sal.")
See the terracotta colored multilevel building up there that looks like it's just under Coit Tower? (It's not, there's still the hike up the Filbert Steps from Montgomery Street to the Tower.)
That's the neighbors' place. Yup. Those neighbors. The ones who are "remodeling" their zillion dollar house to make it more home-like whilst still retaining that quintessential Gardner Dailey look.
Ugly building, I think. One of those buildings with that -- je ne sais quoi -- perhaps "midcentury box" look, but then I'm no Gardner Dailey fan. Obviously. Some people are, hence the need to preserve the "look" of the building above all else.
Dailey originally built the house in 1960 for Mrs. Henry P. Russell (aka Helen Crocker -- yes,
those
Crockers -- Russell). The place is ~10K sq ft and has seven car parking. The building currently has four levels plus a level of parking, but is soon to have a cellar/storage area added beneath the garage level.
Here's what the neighbors' contractor guys have been up to.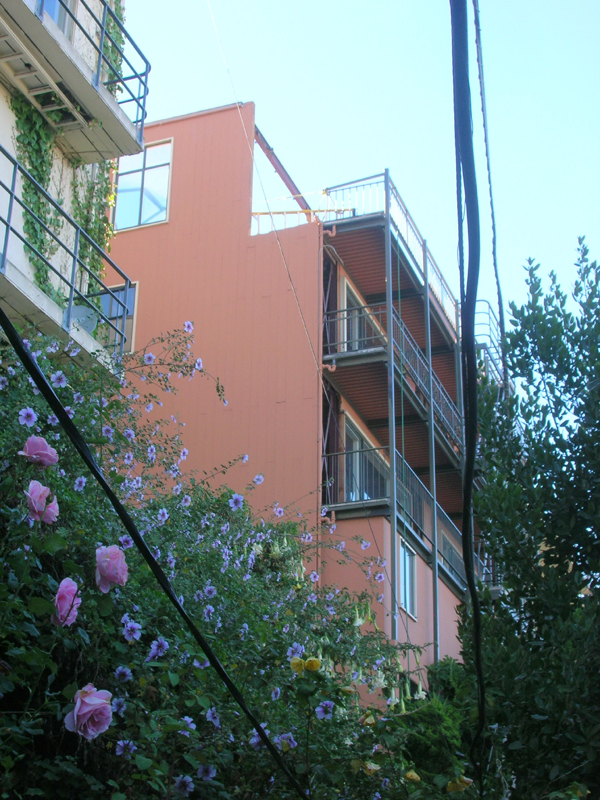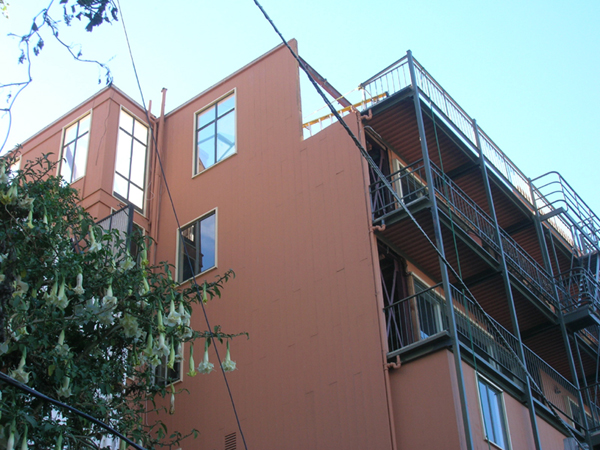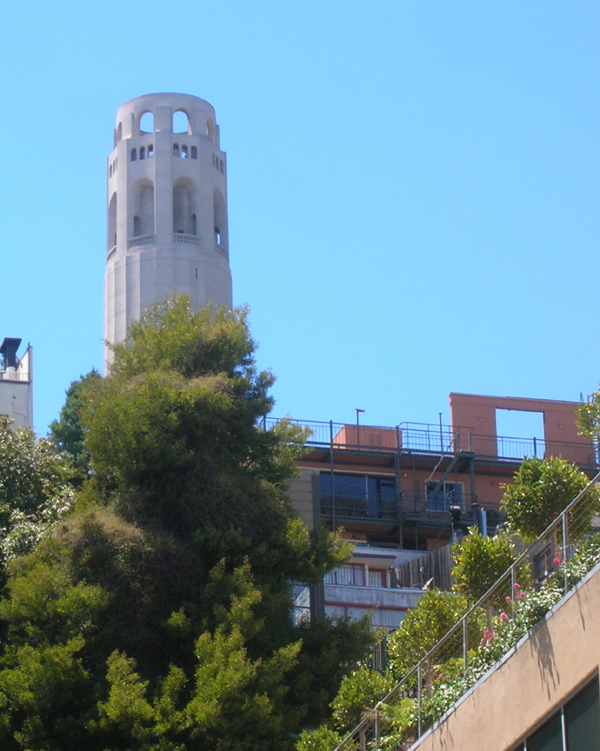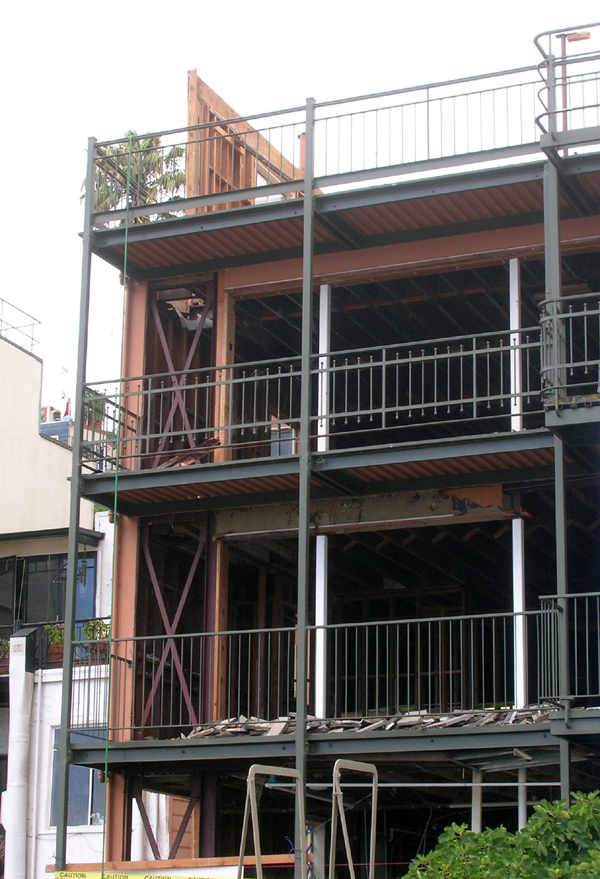 Note that the top floor is now missing except for a couple walls. I don't know why they had to rip the entire roof and topping floor out, perhaps they needed to strengthen the roof to support the kitchen and dining area they plan to add up there for entertaining.
The neighbors' plans call for changing the windows, digging out a storage area under the garage, adding a small elevator to get things from the garage down to the storage area, bringing the rear fire escape up to code by adding a landing pad and path that will go down and connect with the walking path, adding a roof deck with kitchen and dining area plus re-doing the insides and what-all. iirc, they plan to have two floors for family, one for visitors and one for office space when they're done plus the garage level and the new storage level.
Note that the windows are all gone, as well as most of the interior walls.
Note that I'll probably be having hammer saw bang buzz for the next eighteen months as they finish tearing it up and then put it back together.
And when it is all done, the house will still look like a midcentury box.
Whee.
Here's hoping the interior and exterior changes are just what the neighbors hope for because by-golly they are paying a pretty penny for the effort. Good luck to them. (Invite us to the housewarming, OK?)