We live where we can see the water because his nibs wanted to see boats, boats, boats!
And we do.
The
Festival of Sail
kicks off at noon today with a parade of ships sailing in through the Golden Gate.
I'll be downtown for lunch with his nibs and will miss the ship parade, but I've been enjoying some of the runup this morning.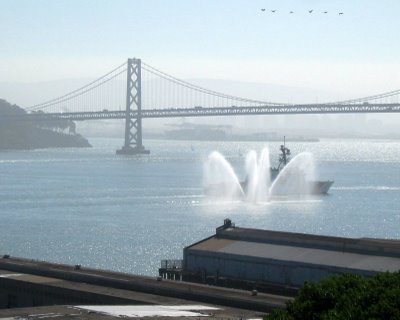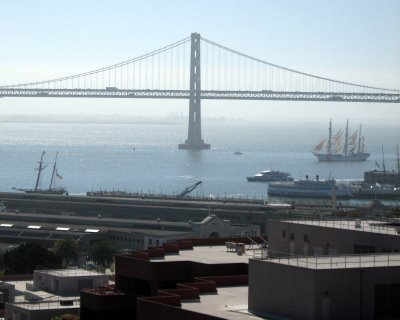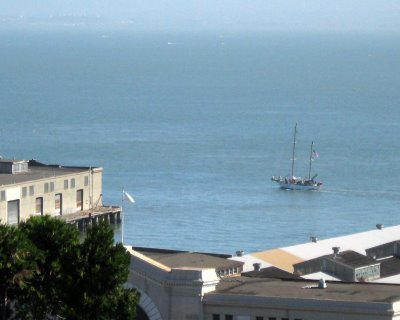 Shown:
[1] The fire boats serving San Francisco Fire Department from the Bay spray a welcome for an incoming military ship.
[2] Some masts over by the Ferry Building. And a ferry, and a docked dinner cruise ship. The
Delta Queen
, the largest of the dinner cruise ships on this side of the Bay, has been docked elsewhere to free up some room for the wooden ships to dock. The ships will open for tours starting tomorrow. We've been enjoying views of a two masted ship, docked at Pier 19 since we got back.
[3] Another smaller boat.