We have another visitor down at P29 -- not as big a ship as the cruise ship earlier this week. This is
the Golden Bear
, belonging to
the California Maritime Academy
in Vallejo.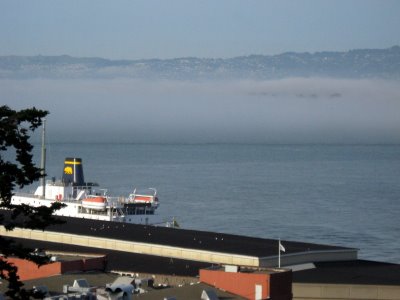 (For Don's benefit, note the fog covering Treasure Island and Berkeley beyond ...)
A lovely sight -- watching the fog ebb and flow across Treasure Island and Yerba Buena.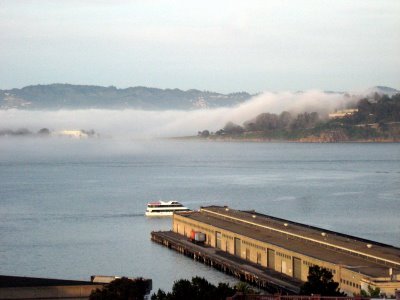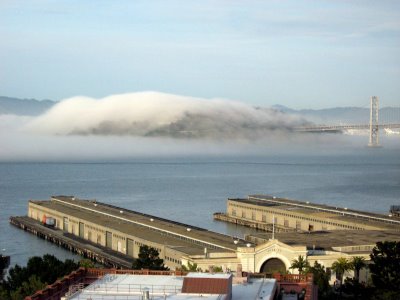 And then ebb. Flow. Back again.
It's dark out now and we don't see the fog. We only see the lights on the islands get blotted out and then come back into view. Yerba Buena is almost clear now.
For a while. ...
(n.b. The planes from SFO are taking off to the north. Our short flurry of rains is over for the nonce.)