Joseph Schmidt
, a local purveyor of fine chocolates, now a subsidiary of Hershey's, will close as of June 30. Their chocolates are now on sale (3489 16th St.) as they skid toward the end of the month, although you wouldn't be able to tell from their Web site.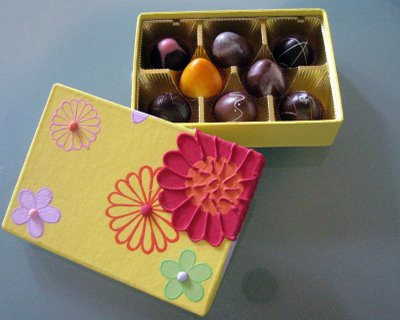 Old friends brought a "spring" box collection as a hostess gift when they came for dinner a few weeks back. The box is beautiful. The chocolates ymmm.
Adieu, JS. Another San Francisco tradition signs off.