At the get-together on Sunday we were trying to describe the
Crinan Hotel
and why it was a place we'd stay again in a flash if we had the time and the wherewithal and the time and the time and the time.
Why? Well, because walking along the canal and up into the hills is a dream and because the beds are soft and breakfast and dinner are included. The food is delish. The staff is invisible. The days are glorious whether they're sunny or not.
And then there's the view out your window across Loch Crinan: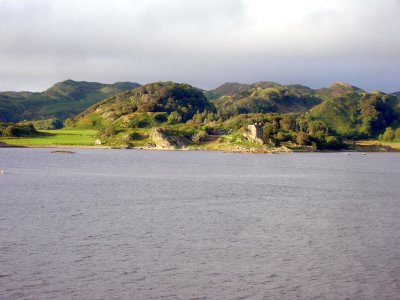 Sept 2007

A picture's worth a thousand words.