The fog was burning off this morning, after a morning much like the ones we've been having lately. If it's not raining, it is =really= foggy in the morning and then the fog burns off and around 11A or noon we are left with a sunshiney blue day.
I was taking photos of the fog burning off ... the Ferry Building. ... 10:31A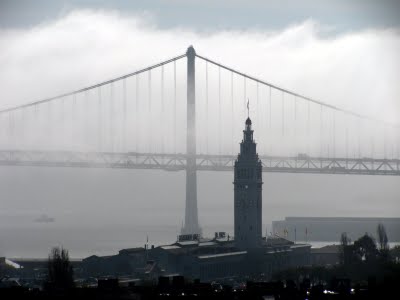 The SFO Bay Bridge. ... 10:49A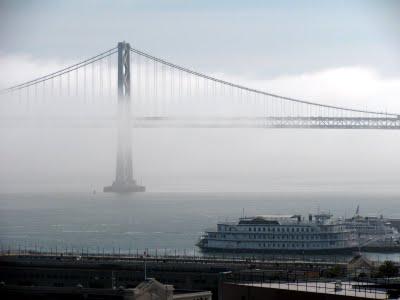 About an hour later, the fog was mostly gone and one of the old military ships from the mothball fleet in Suisun Bay, near Vallejo, appeared, dragged fore, with two tugs tailing aft, headed to have its barnacles and paint scraped before it's hauled away to be scrapped.
Rust bucket. 11:42A