We've taken visitors over the years. Spring the extra $4.50 for the audio tour accompaniment to the tour. Audio tours come in English, French, German, Italian, Japanese and Spanish. $16 gets you a trip out plus the audio tour ... and a trip back, too.
Book early
. All too often this time of the year, we see disappointed tourists who realize on Sunday that the next seat available is for a boat time on Wednesday, and they will be heading back to ChickPea on Tuesday.
Our behind the scenes tour this spring, put on for Parks huggers by the Parks Conservancy people was a terrific experience. These photos are from a trip in June with visiting family members.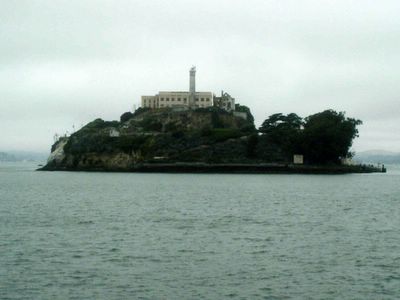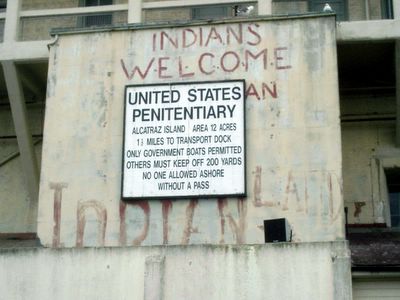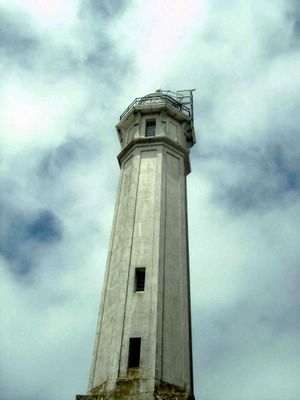 The Alcatraz lighthouse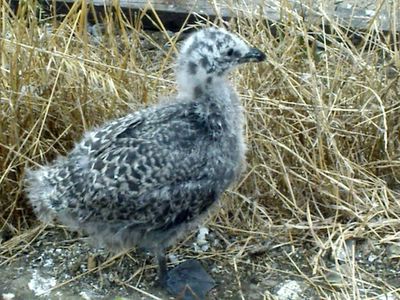 The gull chicks were finding their sea legs.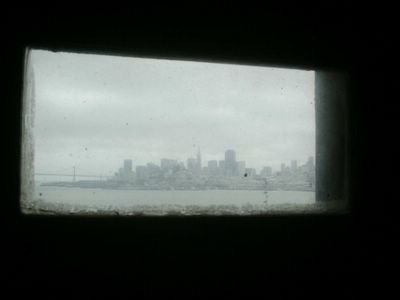 View from inside the former prison.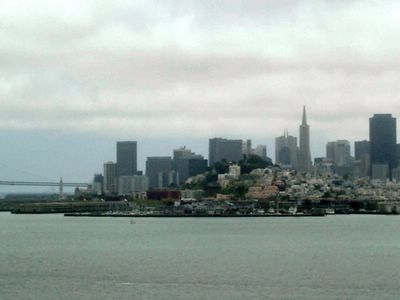 and from outside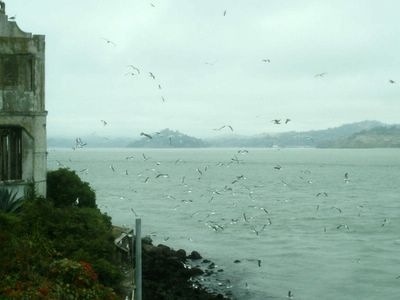 Beautiful place.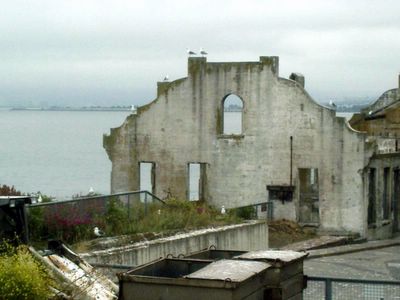 Desolate place

Go thee hither.
[28 Jun 2005]