We needed to take some clicks for visas for an upcoming trip to China and Pakistan so off we went last week (19 Jun 2006) to one of the many places in our fair city that take clicks for visas and passports and citizenship applications and what-not.
Here's how I usedtabee on my "here is who I amz" Web pic. That pic was taken by my dad at a Mother's Day brunch a few years back. I liked it because he captured me. I liked it because he'd taken it.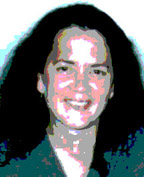 (finally found the right pic again ...)
My hair's pulled back tightly in the most recent picture because I was concerned about looking too flyaway for the official paperwork.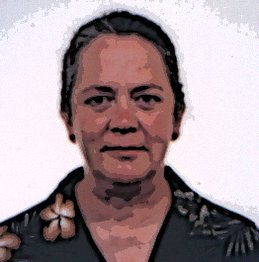 I'm also a bit tanner than normal because I didn't slather on the sunblock while we were walking in the Veneto.
Bad Sal.
Some time soon, perhaps, I'll have a current pic that doesn't so much resemble a mug shot at the local juzgado.