Bassano del Grappa is not just the epicenter of Grappa, it's also a place scarred by wars.
Battle scars.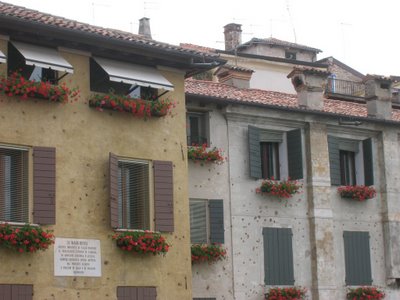 Plaque honoring Americans you may have heard of ...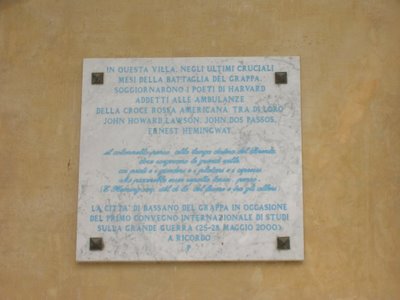 The covered Ponte Vecchio (or Alpini Bridge) over the Brenta, redesigned by Palladio in 1569 and rebuilt, rebuilt again after a flood in 1748, and again after being blown up during WWII, and again after the floods of 1966.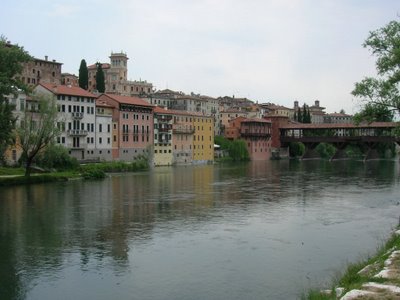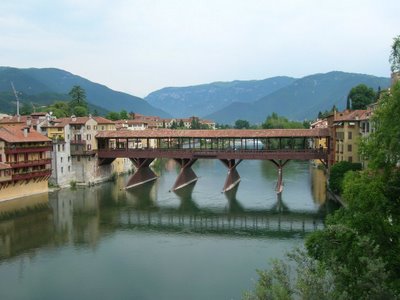 The WWI memorial on
Monte Grappa
. Twenty-five thousand Italian and Austrian soldiers are buried in this war memorial and mausoleum. Far more soldiers were killed as the Italians and their allies fought three major battles during 1917-1918 to keep the Austrians and Germans from advancing.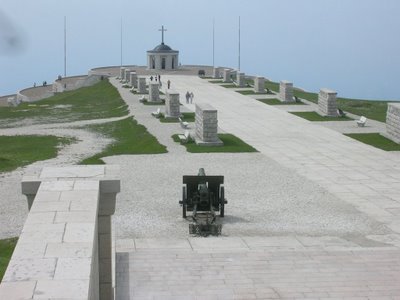 The view from Monte Grappa