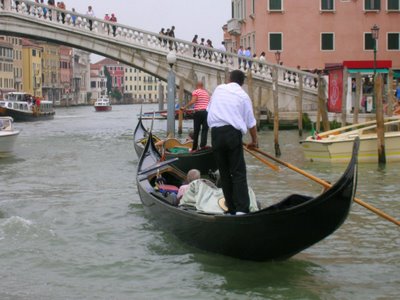 We went east for a couple and a half weeks. Spent five or so days in Venice.
Followed by eleven days walking in the Veneto where, amongst other activities, we visited assorted Palladian sites.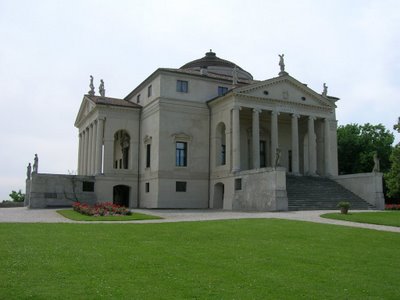 This one 'ere is
Villa Capra AKA the Rotunda
in Vincenza.
Thomas Jefferson, we were told, was highly influenced by Palladio and his designs and writings.
Monticello
reflects that influence, as does
The Rotunda
, at the University of Virginia.
Did I mention we walked. ... and walked ... and walked?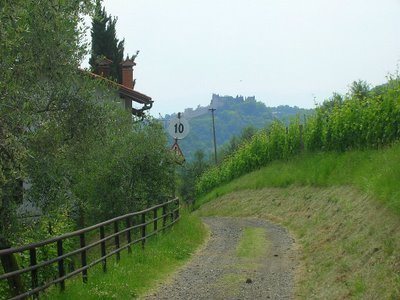 ... and walked ...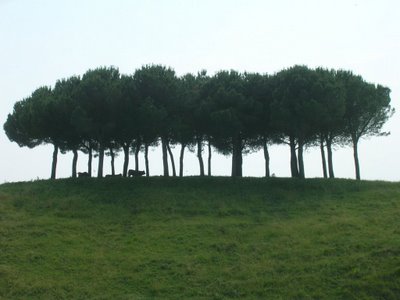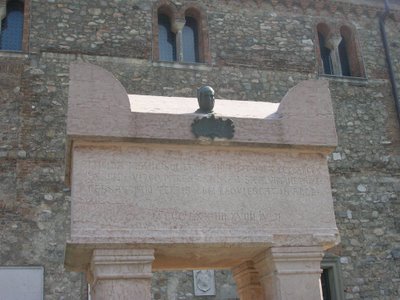 Paid homage at Petrarch's tomb outside La Chiesa di Santa Maria Assunta in Arquà Petrarca.
Everything seems to be there
but his skull
. Researchers discovered the skull in the tomb was not Petrarch's but a woman's skull when they were doing a bit of investigating a couple years ago while gearing up for his 700th bday celebration. Ooops!
We also paid homage to Canova in Possagno, Treviso. Visited the modest parish church he designed for his hometown.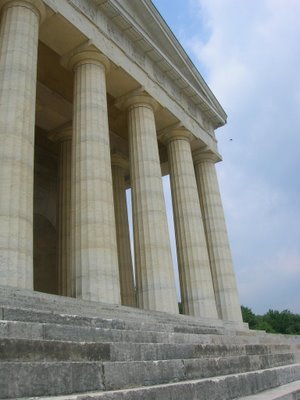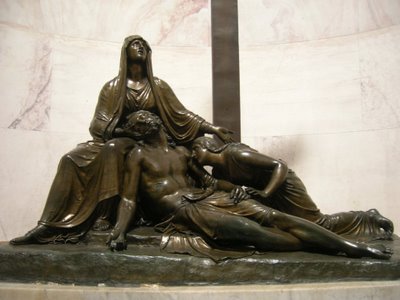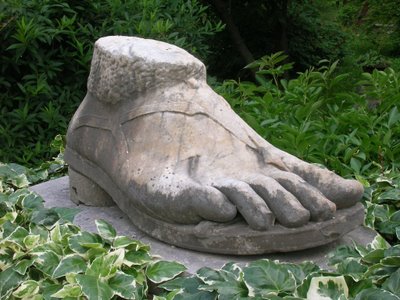 Venice is a place I'd love to return to and spend some serious time. Churches. Museums. History. No cars -- just walking, and water buses! My kind of place. For those who love to shop, there's plenty of that too. All I brought home from Venice was a Venetian flag and a pair of black post earrings from Murano which set me back 3.5 Euro.
The walking trip in the Veneto was beautiful and memorable. The trip was masterminded by Peter Watson of
Duende Travel
. Watson is an erudite Oxford graduate in Modern Languages. Peter's inimitable and charming brother-in-law Ben Littlewood aided and abetted and fixed picnic lunches when he wasn't sharing his knowledge of things art history-ish and architectural. Our itinerary was full of food and wine and educational and cultural nuggets, plus enough exercise to make us sweat, enough exercise to offset most of the food and wine.
Trips with Peter are always a treat. This one was our fourth. Prior Duende walking trips were in Andalucia, Sicily and Provence.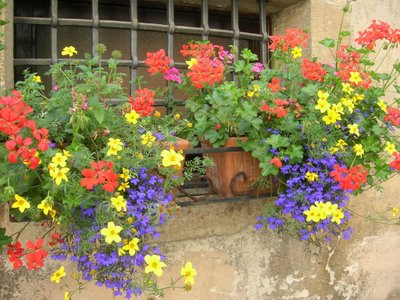 The trip was tempered by my fussing
The trip was greyed a bit by my inability to stop fretting
about things happening back home. His nibs would say, let go. You can't do anything from here. Let go. Like a Bozo Bop punching clown, the fussing wouldn't stay gone.
My dad's memorial is this Saturday, starting at 10 a.m. Family is arriving from all over. Family dinner for the out-of-towners Friday night. Saturday's service will be outside, down at the nearby county airport where Dad did so much flying and
CAP
volunteerism for the past forty-five years. The service will conclude with a
missing man fly-by
and
Taps
, followed by food and reminiscing.
We'd blocked out the major decisions before I left. My siblings took care of the detailed planning while I was gone. Thanks be. I'm sure the planning went far easier with me out of the picture and only two opinions to deal with rather than three.
I'll be here and gone for a while. Back after Saturday.
Sunday's Father's Day. If your dad's still on this earth, give him a call if he's far away, a hug if he's nearby. I'll be thinking of mine.
[
Updates:
as noted. Also links to "missing man fly-by" and "Taps"]