12 November, meet 16 June.
Sunrise 12 November 2005 6:53 a.m. PST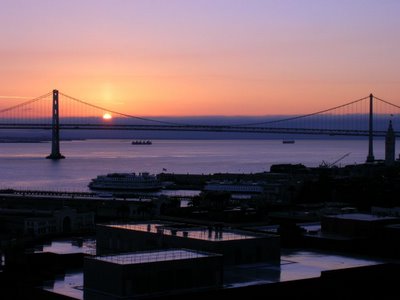 Sunrise 16 June 2006 5:57 a.m. PDT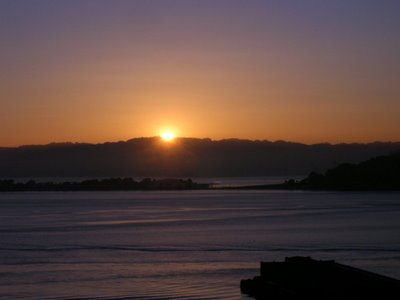 Back in November, the sun was rising over Alameda, behind the Bay Bridge. This morning, it was rising over Berkeley, behind Treasure Island.
Ah ... the seasons turn in California.
Turn, turn, turn. ...