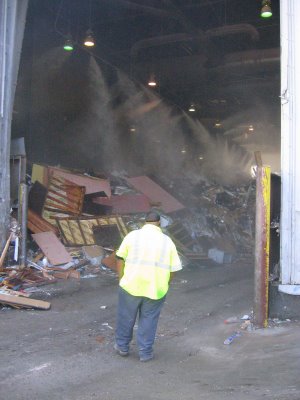 This morning we spent two [stenchy] hours getting a tour of The Dump
[ahem]
I mean ...
"Norcal Waste System, Inc's Solid Waste Transfer and Recycling Center" at the border of San Francisco and Brisbane, San Francisco County and San Mateo County (which causes problems, you betcha)
with our buds from
SPUR.org
.
I hadn't been on an educational field trip to the dump since the younger younger one was in Tiger Cubs.
Twenty years later ... Different dump. Still as fascinating. More, maybe.
Field trip report to follow.
Update:
As promised, a
field trip report
about my morning at the dump. Caution: long.