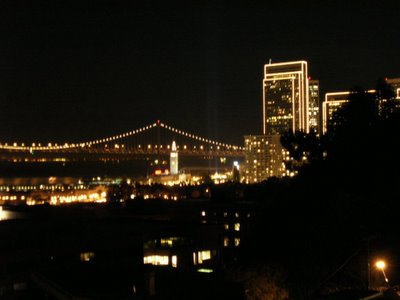 This click was made with "indoor party" mode which gives you a flash-flash-flaaaash sort of precursor to the actual photo.
No Photoshop-Picasa-other-massaging.
Works good with night shots of Embarcadero Center lights, eh?
Of course I feel like a dweeb when all the neighbors see me taking night-time pictures with flash-flash-flaaaash.
A little bit blurry, though. More work to be done!