Crappy photo. Picasa'd to make it look halfway reasonable.
When the camera is set for a night landscape, I really need a tripod and a remote trigger because even propping the camera on or against something doesn't make it not jiggle when I take the picture, what with the slower shutter speed and all.
This shot was taken without "night landscape" and turned out less intense than it should have. Drat. So I cranked up the contrast and here we go.
Well, I have another month or so to get it right.
The Embarcadero Center turned on the holiday trim lights today. Did I mention?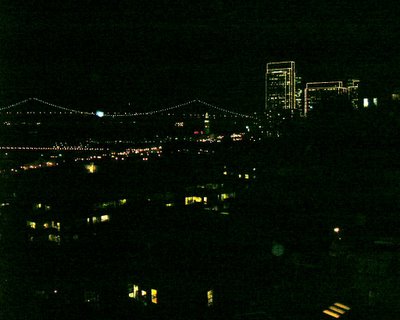 This morning's sunrise. 6:42 a.m.